We've all been there, googling for hours trying to find the cheapest flight and the cheapest hostel, things to do, things to see and various other activities.
The best deals often lie in places that you may not have immediately heard of. Here are some of the best travel websites and apps that ill help you plan a great itinerary for your next holiday. Let the adventure begin!
Get Your Guide
How many times have you searched for Book tours, attractions, and activities online?
Want a pre-wedding shoot or a detailed segway tour? Transport to and from the airport or the best local pubs and authentic restaurants? Get Your Guide is your go-to website and app. Having used it multiple times because of the great deals found here, I throughly recommend this one.
2. Momondo
Hello cheap flights. Hello the best flight deals. Hello hassle-free flight comparison. Momondo by far has been my only source of finding the cheapest flight tickets. As an aggregator, it shows you the best deals from partner websites. It also allows you to set up travel alerts for a price drop. Momondo's cumulated list shows sites that may not be top-of-the-mind but will most certainly offer a great price.
3. HostelBookers
Hail hostelbookers for the best array of hostel options, filtered upon location, price and other aspects.
4. Bla bla car
At times when bus and train tickets are proving to be fussy and expensive, Bla bla does the trick. A great way to meet fellow travellers, bla bla car lets you search for a destination to and fro and join existing drivers on a per seat basis. Totally does the job when you want to travel by a car and may be particularly lazy to drive.
5. Wanderu
Wanderu is the one stop shop for bus and train tickets. An efficient way to plan and book travel via ground transportation and is always up to date. It allows you to book last minute and shows you the most cost-effective and time-efficient options.
6. Splitwise
Hailed as a game-changer, Split-wise helps you divide the bill among peers or friends. It shows a record of who paid how much and at what point, helping others within the group take notice by dividing the amount individually among all.
Another common problem that often arises out of outdoor dining, is when one person consumes drinks, the other doesnt and yet has to split the bill unfairly. To tackle this, Plates by Splitwise lets you itemize the wine and appetizer say for eg, and split the rest equally.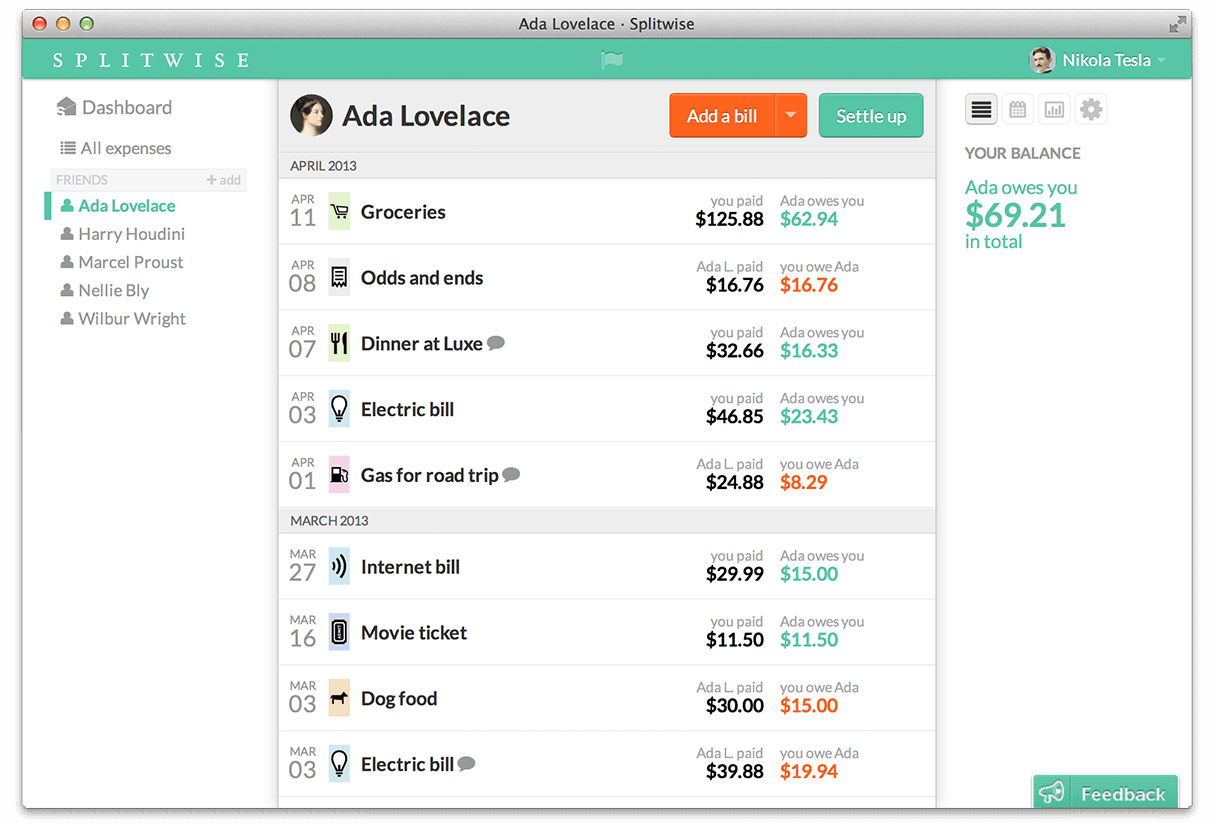 7. Venmo
You can pay friends and family with a Venmo account using money you have in Venmo, or link your bank account or debit card quickly. In short, a payment wallet.
A good way to avoid language barriers, google translate helps your travels, making them easier to navigate.
9. Citymapper
One of the best inventions, Citymappr offers regular updates and changes in the scedule of your chosen mode of transport.
Better than google maps, Citymappr lets you:
+ Check nearby departures in real-time
+ Find the fastest route combining bus, subway, train, ferry, taxi, car share, bike share and walk
+ Follow step by step directions, including the best subway exit to reach the platform
+ Receive alerts when your favourite lines are disrupted